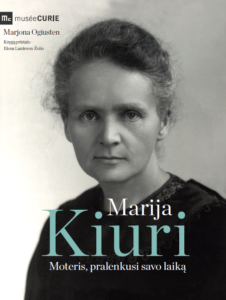 The Lithuanian edition of the book was published by the Baltic States Regional Association of Scientists BASNET Forumas. This is the second book of the association published in the project's framework "On the Edge of Cognition", which advertises the fundamental contribution of women scientists to the development of STEM fields of sciences. The project partner – Vilnius University. 
The book was published in French in 2017 on the occasion of the 150th anniversary of M.Curie.
The book is presented by M. Curie's granddaughter Helene Langevin –Joliot  together with the co-author  -a representative of the Curie Museum Natalie Pigeard- Micault.
---
Agenda
On the book purchase, please, e-mail to: sandra.pralgauskaite@ff.vu.lt